FACIAL PLASTIC SURGERY IN METRO ATLANTA
Beaty Facial Plastic Surgery is a bilingual cosmetic and reconstructive surgery practice that has been serving the Greater Atlanta area since 2011. The surgeons and team at our practice are dedicated to providing natural-looking surgical results. Beaty Facial Plastic Surgery's experienced and diverse staff are dedicated to creating a safe and comfortable environment for our equally diverse patients. Along with his wife, Dr. Laura Beaty, Dr. Mark Beaty has founded an impressive and successful practice that exceeds the already high expectations of their patients and their peers.
Our practice specializes in facial cosmetic procedures. As a double-board certified surgeon, Dr. Beaty is an expert in cosmetic and reconstructive surgical procedures such as rhinoplasty, blepharoplasty, and facelift surgery. Beaty Facial Plastic Surgery also offers non-surgical cosmetic treatments for facial rejuvenation and body contouring such as Botox, CoolSculpting, and laser treatments. If you would like to learn more about our Atlanta and Alpharetta locations, call 770-753-0053 to schedule a consultation today.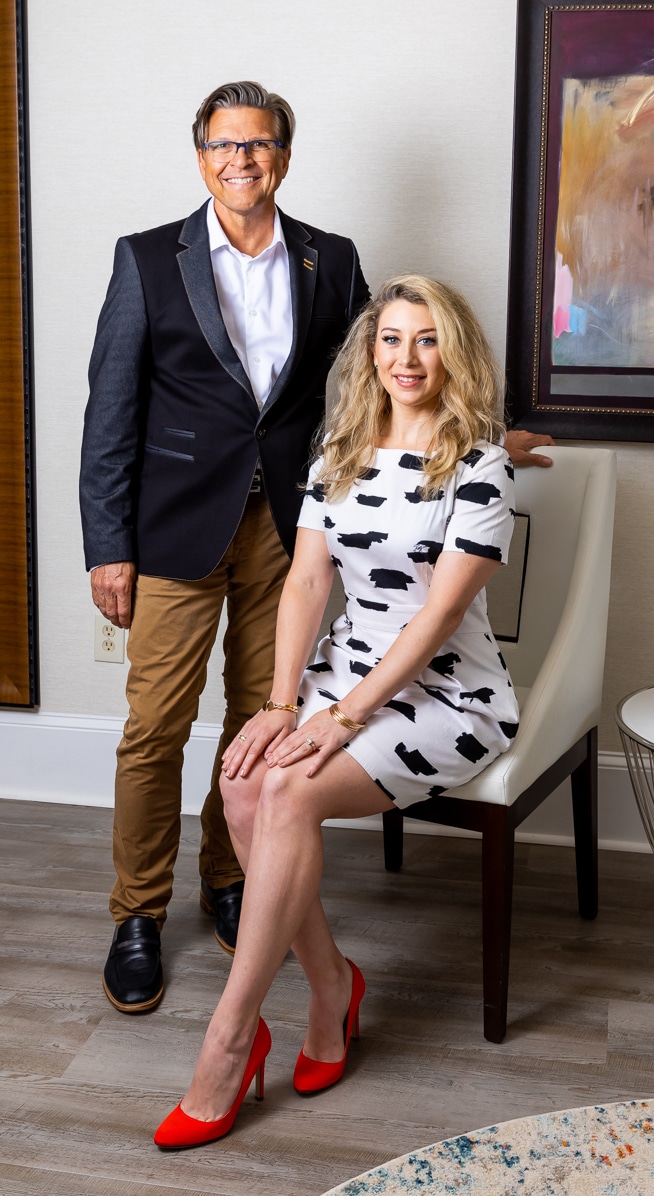 Mark M. Beaty MD, Double-Board Certified Facial Plastic Surgeon Atlanta, GA
Dr. Mark Beaty is a double board-certified facial plastic surgeon specializing in cosmetic and reconstructive surgery of the face and neck, non-surgical face and body contouring, and wellness medicine including skin care.
Celeste Nagy MD, Board-Certified Facial Plastic Surgeon
Dr. Celeste Nagy is a board-certified facial plastic surgeon specializing in cosmetic and reconstructive surgery of the face and neck as well as non-surgical facial optimization.
We provide exceptional aesthetic, wellness and lifestyle care to our patients, enhancing their appearance, personal health and success, thus improving self-esteem. We provide care which is so individualized, complete, convenient and innovative so that our patients will be unable to imagine returning to the disjointed and inferior care available from competing providers.
If you're a woman and you have cellulite, you are not alone. Around 90% of women will have cellulite at some point in their lives, and many of the products promising relief don't deliver the results women are looking for. The good news is that ...
Read More >>

→
WHAT TO EXPECT AT YOUR CONSULT
The consultation process is shown in this video. The physicians and our team at Beaty Facial Plastic Surgery look forward to meeting you at your consultation.
New Promotions Each Month
Stay up to date with our latest special promotions.
Learn more about our body packages.
Come visit us at our next event!
WHAT OUR PATIENTS ARE SAYING
Look no further! Dr. Beaty is a master. He beautifully sculpted my lower face, neck and eyelids so I look natural and refreshed. His staff treated me with kindness, respect and professionalism throughout the entire process. Everything about this practice ...
I have been getting Microneedling with PRP for at least three years. I started with PRP (Platelet Rich Plasma) only, but I started adding Juvederm last year and I love the results! I was unsure about using Juvederm at first ...
Thank you all very much for the great care you did with me. It's really great to deal with competent, professional people that go over and above the normal standard. I also appreciate you making the connections to set ...
This error message is only visible to WordPress admins
There has been a problem with your Instagram Feed.