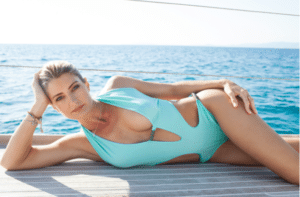 If you're a woman and you have cellulite, you are not alone. Around 90% of women will have cellulite at some point in their lives, and many of the products promising relief don't deliver the results women are looking for.
The good news is thaThe good news is that there is now an FDA-approved treatment to reverse cellulite in the buttocks area.t there is now an FDA-approved treatment to reverse cellulite in the buttocks area.
Reversing Cellulite
Cellulite forms when fatty tissue deep under the skin pushes against connective tissue. It most commonly appears in the buttock and thigh areas.
QWO, or collagenase clostridium histolyticum, treats that unsightly dimpled skin. It is an enzyme treatment that works by breaking down the fibrous bands of collagen causing the dimpling.
The Treatment Process
The treatment involves a series of injections with a very small needle. These injections are made directly into the cellulite dimples. The full course of treatment consists of three appointments spaced three weeks apart.
FDA Approval
QWO received FDA approval in July of 2020. It is the first and currently only injectable treatment for reversing cellulite in the buttock region. 
Who Will It Work For?
The clinical trials for QWO included women of all ethnicities and skin tones. You are probably a good candidate for this treatment if the cellulite on your buttocks is moderate to severe.
When Will You See Results?
You will likely begin to see results soon after your first appointment, and full results will be visible two weeks after the third and final appointment — around two months from first treatment to final results.
Since QWO is a fairly new treatment, there is no proven long-term data for how long the results last, but initial data suggests that it could last at least a few years.
Are There Any Side Effects?
You can expect some tenderness and bruising following your treatments, especially after the first appointment. However, there is no downtime after QWO injections. You can go about your usual routine and even exercise on the same day you are treated.
Contact Beaty Facial Plastic Surgery for QWO Treatment
If you're ready to see what QWO can do to reverse your cellulite, contact Beaty Facial Plastic Surgery in Atlanta and Alpharetta, GA, at 770-753-0053 today.