Microneedling, also known as skin needling, is a form of collagen induction therapy which stimulates the skin's natural healing process and promotes the growth of new cells.
This procedure, available at Beaty Facial Plastic Surgery in Atlanta, uses micro needles to gently perforate the skin and stimulate the skin's natural repair mechanisms, leaving patients with a fresh, youthful glow.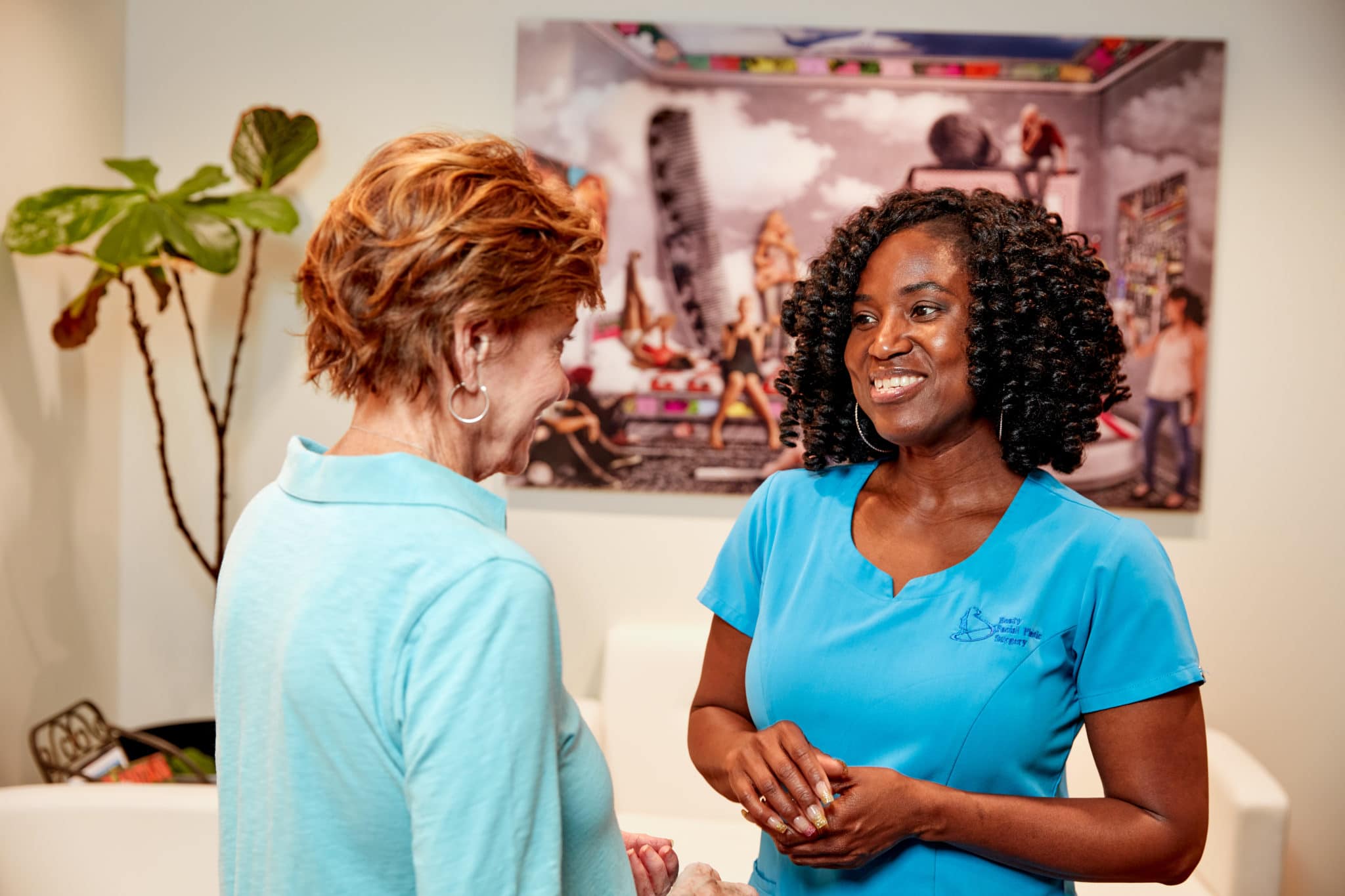 Available now through Beaty Facial Plastic Surgery, the Eclipse MicroPen® EVO boasts technology that offers the benefit of skin correction and collagen stimulation, with a faster treatment time and more effective penetration. It's clinically proven to be safe and effective, affordable, and treatments have minimal downtime and discomfort. MicroPen® EVO is safe for all skin types and is known for its beautiful, natural-looking results.
Who are the ideal candidates for Microneedling Treatment?
Microneedling is an ideal solution for patients who are looking for a quick, painless, and effective way to improve the texture and tone of their skin.
This safe and effective procedure treats and improves the following problems:
Acne, burn, and surgical scars
Fine lines and wrinkles
Stretch marks
Loose, lax skin
Hyperpigmentation or hypopigmentation
Pore size
Blackheads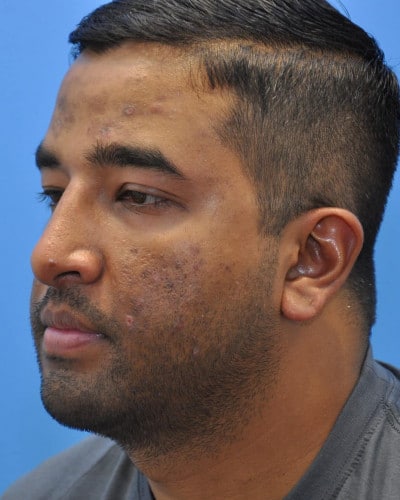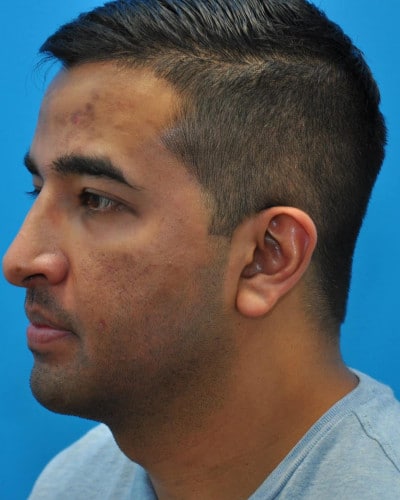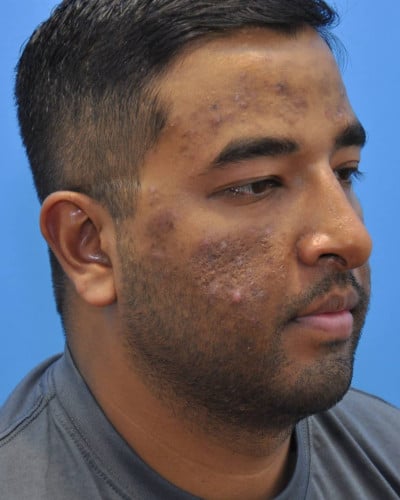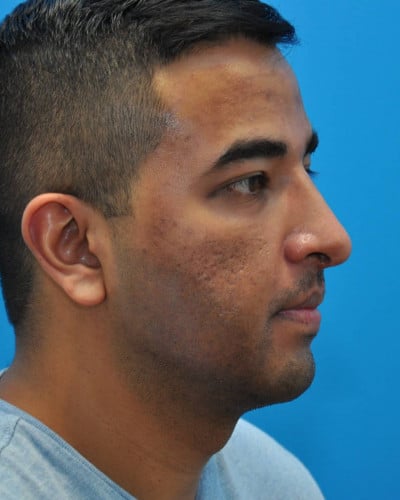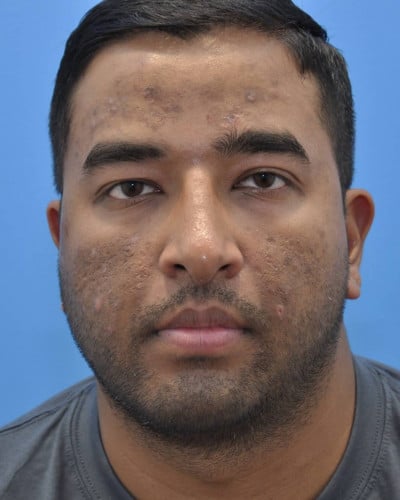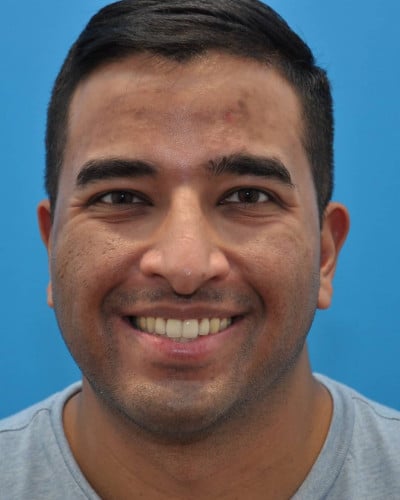 A Series of Treatments Alternating with Chemical Peel
Beaty Facial Plastic Surgery in metro Atlanta uses the latest microneedling technology available to help our patients feel better about the skin that they're in. The Rejuvapen® Micro Fractional Collagen Stimulation System not only activates the generation of collagen and elastin, but also enhances the skin's ability to absorb the active ingredients of treatment serums or patient-derived growth factors. This maximizes the rejuvenating effects of the Rejuvapen® microneedling treatment.
Before the procedure begins, we will apply a numbing cream for comfort. Then, our skin care specialist will use the Rejuvapen® microneedling device to gently penetrate the upper layers of the skin. The whole process takes about an hour. On the day of the procedure, patients should avoid using lotions, makeup, or other topical products on their face.
Microneedling Patient Testimonial
"The microneeding at Beaty Facial Plastic Surgery with Shawndelle is amazing. The staff are really friendly, the procedures are well explained, and the results are incredible. Cannot recommend Drs Beaty and staff enough! Happy repeat customer."
How many Microneedling Treatments will I need?
The number of microneedling treatments recommended is tailored to the individual. At Beaty Facial Plastic Surgery, we recommend more than one treatment as results are cumulative. Most of our patients purchase a package of three treatments to begin with. In order to allow new collagen to form between sessions, we typically recommend scheduling microneedling treatments four to six weeks apart.*
What is the recovery from a Microneedling Procedure?
Microneedling requires no downtime. Some patients may experience redness, dryness, or swelling for a day or two after the treatment, which can easily be covered by makeup, allowing patients to go back to work and their lives without worry.
*Individual results may vary
What is Platelet Rich Plasma (PRP)?
Platelet Rich Plasma (PRP) injections are formed using the healing growth factors and stem cells from the patient's body. After drawing blood in the same way that we would for a lab test, our team processes the blood so that the platelets are separated from other components.
Once we have the concentrated platelets, we use Sephyl®, RegenLab®, or a similar gel product to create a platelet-rich fibrin matrix (PRFM). This formula stimulates the growth of new skin cells. Because of its gel-like consistency, PRFM can also rejuvenate the face, just like other dermal fillers. Although this facial treatment is non-surgical, it is commonly known as Plasma Rejuvenation or Microneedling with PRP.
How do you get Platelet Rich Plasma?
We will take a small amount of your blood and place into a vial which spins in a centrifuge to isolate platelets from the blood. You can clearly see the separation to determine which elements are plasma and which are other components. Next, we insert a syringe into the vial and draw out the platelets. From here, we can use the platelets as a topical serum for microneedling or inject them into the treatment area.
How does Platelet Rich Plasma Therapy work?
Platelets are blood components that stimulate growth factors and promote tissue healing. When there are PRP injections into certain areas of the skin, it stimulates tissue regeneration and promotes collagen growth. Platelet Rich Plasma therapy naturally creates a smoother skin tone by softening lines and wrinkles and reducing scarring and hyper-pigmentation.
How does PRP Therapy differ from Dermal Fillers?
Juvederm are hyaluronic acid fillers made from solid materials that fill skin folds and lines. These fillers plump lips or soften deeper lines. Unlike PRP, these fillers last 6-18 months and require repeated treatments to maintain the results.
Rather than targeting specific wrinkles, a Plasma Rejuvenation uses PRP injections to improve overall skin tone, reduce scarring, soften under eye hollows, plump out cheek indentations, and improve the longevity of facial fillers.
Since Restylane and Juvederm are used to treat different conditions, PRP Therapy can be combined with either of these fillers to deliver a flawless, youthful complexion.
Who can benefit from Plasma Rejuvenation Treatments?
Microneedling with PRP is the ideal option for patients that would like to naturally reduce sagging, fine lines, skin texture problems, and a dull skin tone. Additionally, Plasma Rejuvenation can generate great results for individuals interested in minimizing acne scars or pigment irregularity.
We typically do not recommend PRP Therapy for smokers, as cigarette smoke interferes with tissue healing and regeneration.
To begin the PRP Therapy procedure, we will draw a small amount of blood. We will cleanse and prepare the patient's face for the injections. Only our expert injector, Dr. Mark Beaty will perform these injections with a gel created from platelet-rich fibrin matrix (PRFM) that activates your skin cells to create new skin. If PRP therapy is in combination with microneedling, our skin care specialist will use your platelets as a serum. We perform the minimally invasive procedure in our Alpharetta or Midtown Atlanta office, which only takes about 30 minutes to complete.
Results of Plasma Rejuvenation Therapy
Platelet Rich Plasma Therapy patients usually start noticing significant results three to four weeks following the treatment. Over time, patients will notice further improvement in skin tone and firmness. Collagen regeneration takes approximately 3 months. Patients state that they see a difference after 4 weeks in areas with fine lines and feel a tightening in the skin.
For optimal results, we recommend a series of 4 treatments with 4-6 weeks between each for maximum results.* We offer great packages to help patients achieve their goals at a lower price.
To target a variety of skin conditions, patients can combine a Plasma Rejuvenation with chemical peels, Botox, Microdermabrasion, Restylane, Juvederm, and other procedures.
Why should I get PRP with my Microneedling Treatment?
Microneedling with PRP uses the power of your blood's platelets to rejuvenate skin and reinvigorate cellular turnover. Platelets have the unique ability to rev up collagen and elastin production giving you enhanced results.
*Individual Results May Vary
For more information on Microneedling and Platelet Rich Plasma (PRP), call +1 (770) 273-0037 to schedule a consultation with Beaty Facial Plastic Surgery. Or, fill out the consultation request form below and our talented team will get back to you at the earliest. Our practice looks forward to serving you!
Call Us Today
+1 (770) 273-0037
Our providers specialize in non-surgical procedures, facial plastic surgery options and more.
If you would like to learn more about our services, please contact us to speak with one of our experts.