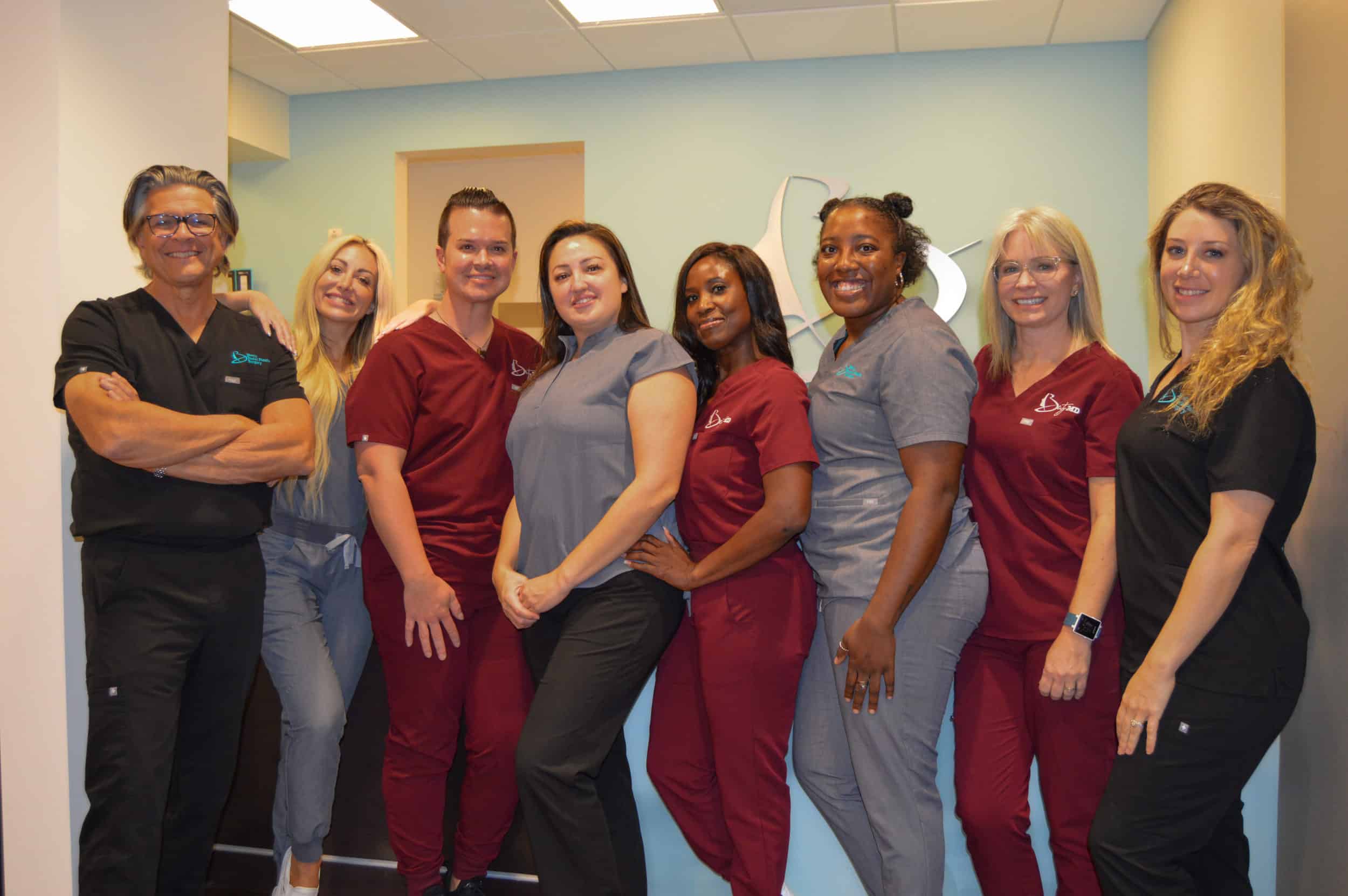 View patient testimonials from top plastic surgeons Dr. Mark Beaty and Dr. Celeste Nagy, along with the team at Beaty Facial Plastic Surgery in metro Atlanta. Individual results may vary!
We appreciate and value all feedback on our services. See what people are saying about us:
Beaty Facial Plastic Surgery is rated 5 out of 5.0 based on 43 ratings.
Dr. Beaty did an amazing job! Highly skilled, very professional, & friendly. His office staff are all very kind and helpful. 10/10 highly recommend
First of all, thank you Dr Beaty for all your patience answering all of my questions and concerns about a rhinoplasty, it's been a year since my surgery, my first plastic surgery ever, I was so nervous, having my nose done was something I wanted since I was 18 I think, and I finally did the decision and I am so grateful that I found Dr. Beaty, I did ask for recommendations for Rhinoplasty in the ATL Social Club group at Facebook and there were tons of comments talking about Dr. Beaty, so I was sure he was the one, I believe my procedure was not as invasive as other procedures, my only concern about my nose was the hump I use to have, after surgery I barely got any bruises and the pain I believe was the pain you're supposed to feel after a surgery like that, 1 week and 3 days were my hard days, after that everything was about getting better ❤️‍🩹, I had a little and dumb accident while my nose was still recovering and I called to the office and Dr Beaty was able to see me next day early morning to check everything, gladly wasn't something to worry about, but knowing how willingly the Dr is for whenever you have an emergency like that was something I really like and appreciate. I'm going to do fillers next time, so let's see how everything goes, thank you to Dr Beaty and all the girls 👧 who work there ❤️
I have been getting Microneedling with PRP for at least three years. I started with PRP (Platelet Rich Plasma) only, but I started adding Juvederm last year and I love the results! I was unsure about using Juvederm at first because I want to look very natural after treatment, but the filler combined with my PRP gave me a natural, refreshed, clean, and bright appearance. The results actually get better over time, so I really only need treatment for maintenance. Dr. Beaty always listens to my needs and his staff is always accommodating and friendly. Thank you, BFPS!
Thank you all very much for the great care you did with me. It's really great to deal with competent, professional people that go over and above the normal standard. I also appreciate you making the connections to set me up with a top doctor out here when problems arose. Your future patients are in for a special treat, knowing your skill and commitment. When I'm in Atlanta to visit, I will stop by.
As a former employee of the practice, I gained insight into the beautiful vision of Dr. Beaty and his staff. They are guided by pure motives, seeking to improve confidence through aesthetic enhancement. I've experienced phenomenal results from Botox and CoolSculpting. I will always return to Beaty Facial Plastic Surgery for services.
The staff is great. Couldn't ask for a nicer person to do the procedure. She really coached me through it and was great to be with for the hour or so it took. Dr. Beaty is incredible. Such a nice doctor that really listened to me and my concerns with my aging face and made a great recommendation for the procedure. The office is really nice and clean and very professional and comfortable. Also very easy to get to in Alpharetta right off GA 400 and Old Milton Road.
Dr. Beaty is the best! Professional and kind. Always has time to answer questions and makes you feel welcome. Great bedside manner and no wait times.
Dr. Beaty made me feel very comfortable and was kind and answered all of my questions. I never felt rushed or ignored. He is the best!
Dr. Beaty and his staff were excellent! I had a CoolSculpt treatment 8 weeks ago and I could not be more pleased with the results. The staff was very knowledgeable about procedures. I would highly recommend Dr. Beaty. If you are considering CoolSculpt, e-mail Dr. Beaty… you will not to be disappointed.
With the magnificent ambassadorial skills of a perfect emissary, Shawndelle Carter took me through the entire process of education(s) to expectations to a proud, confident recipient (who no longer has a substantial amount of belly fat trying to escape out of her jeans, etc.). Professional decorum here made my experience downright graceful.