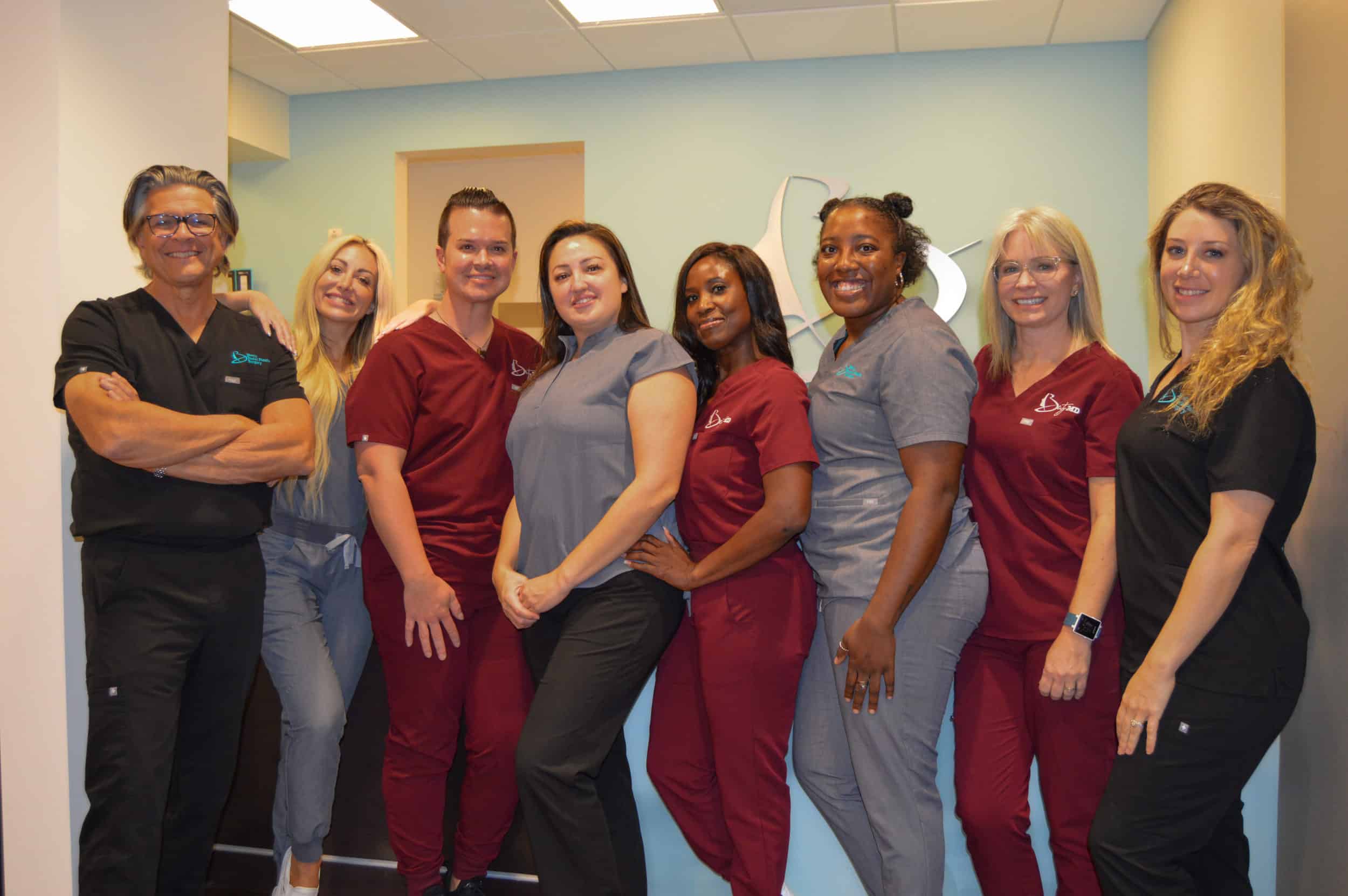 View patient testimonials from top plastic surgeons Dr. Mark Beaty and Dr. Celeste Nagy, along with the team at Beaty Facial Plastic Surgery in metro Atlanta. Individual results may vary!
We appreciate and value all feedback on our services. See what people are saying about us:
Beaty Facial Plastic Surgery is rated 5 out of 5.0 based on 43 ratings.
Is there an option for more than 5 stars? I am at an absolute loss for words of positivity about my experience with Dr. Nagy. From the minute I walked in with a warm greeting and smile, to an extensive overview of the process, and thorough answers to each and every one of my questions, my experience could not have been more amazing. I was absolutely elated with the outcome of some facial fillers and light botox in my face. I am not a newbie when it comes to aesthetics, so I have a lot of experience across different procedures and doctors, and I can confidently say I will not be returning anywhere else but Dr. Nagy. The in-person experience, professional knowledge, and unparalleled results leave Dr. Nagy and the team unmatched. Can't wait for my next appointment!
Dr. Nagy is a rare find these days in the medical world. Not only is this woman brilliant, she is also kind. I appreciate Dr. Nagy's detailed mind and educating me along the way to make the best informed decision. I felt safe! This means a lot coming from a person who deals with chronic pain. Dr. Nagy reconstructed the between area of my upper lip to corner of my nose from Mohs surgery. I am 8 days in the healing process and can barely see the scar. I love my smile. I have family and friends who are amazed at the results. I highly recommend Dr. Nagy. I also would like to mention the wonderful office staff and how helpful they were through the whole process. The surgical team from start to finish taking such great care of me. Thank you to the team for the wonderful caregiving I received. I am very pleased!
Dr. Celeste Nagy went above and beyond to make sure I felt comfortable with my procedure, answered all questions, and followed up post Op to see how I was doing. I am extremely pleased with my rhinoplasty results and would recommend Dr. Nagy to family and friends. She's incredible!