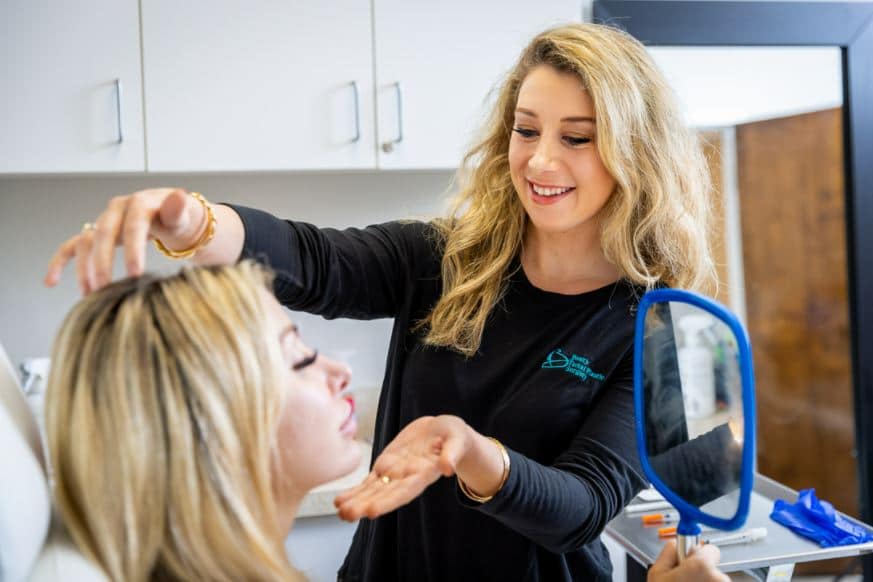 Injectables are comprised of both what are called neuromodulators (Botox® and other brands) and dermal fillers (Juvéderm®, Restylane®, and others). These products are injected either beneath an existing wrinkle or crease and they "fill" in the depression, or they are injected to stop a muscle from contracting and forming a wrinkle on the surface above. Kybella® is also an injectable, but is intended solely for reducing fat in what is colloquially known as the double chin.Injecting substances under wrinkles to push them back up has been tried for a long time, most notably the reinjection of a person's own fat. But results were unreliable. Everything changed in 2002. That was the year the FDA approved Botox® for the treatment of facial wrinkles on the upper third of the face. Botox® was the first neuromodulator and remains the world's most popular cosmetic procedure year in and year out. The first dermal filler, Restylane®, was approved by the FDA in 2005. Since then, many different injectables have come to the market. Click here to learn more.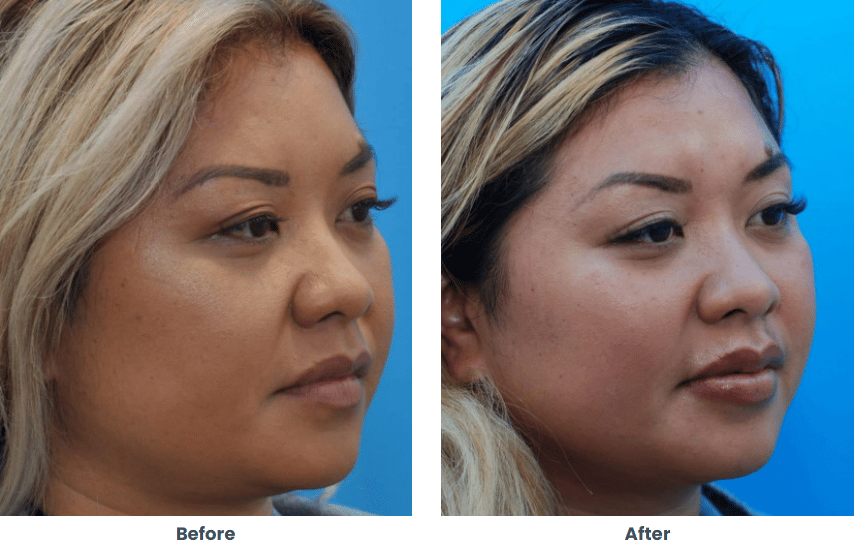 The Profound procedure utilizes a radio frequency device to help rejuvenate and revitalize the skin at deeper levels, awakening the body's natural healing process. The Profound device targets the production of three naturally-occurring skin components– collagen, elastin and hyaluronic acid. These three elements create volume and firmness to the skin. Starting in our mid-20's, elastin starts to break down and the skin begins to sag and wrinkle.
Profound stimulates natural reproduction of collagen, elastin and hyaluronic acid to revitalize the skin and build new, healthy tissue. This procedure tightens the skin of the jowls and neck and adds volume to the cheeks for a more youthful look. When combating the appearance of cellulite, the same components are reproduced naturally and create a smoother skin surface without the dimples we see when cellulite is present. Click here to learn more.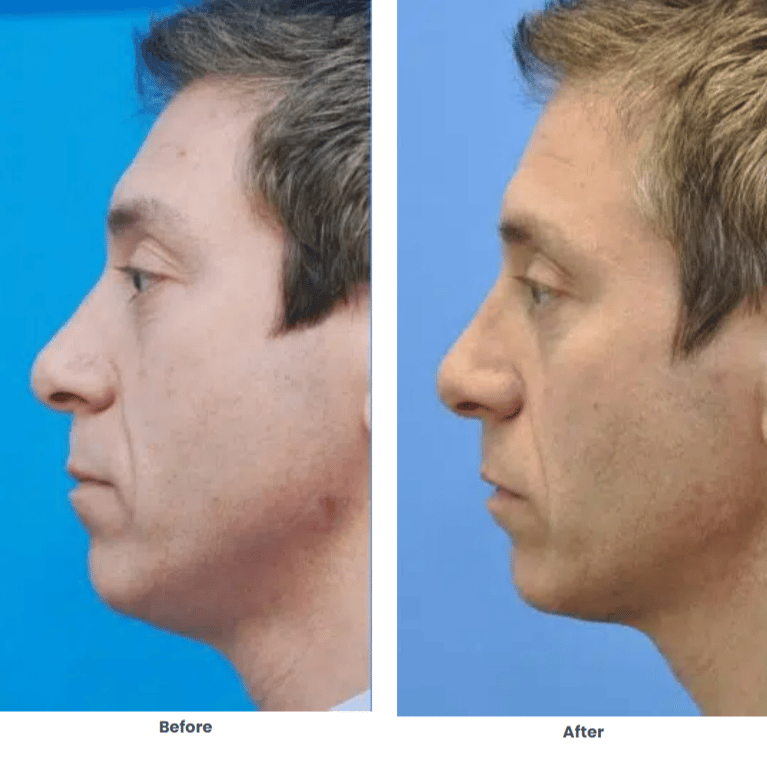 Ultherapy® is the only FDA-approved procedure that is clinically proven to lift, tighten, and tone skin naturally using your own collagen. The areas we treat include full face, neck, chin, eyebrow, décolletage, abdomen, and knees, all without surgery. Using focused ultrasound energy, Ultherapy® tightens and lifts loose skin and stimulates the new growth of collagen in the deeper layers of the facial tissue. Click here to learn more.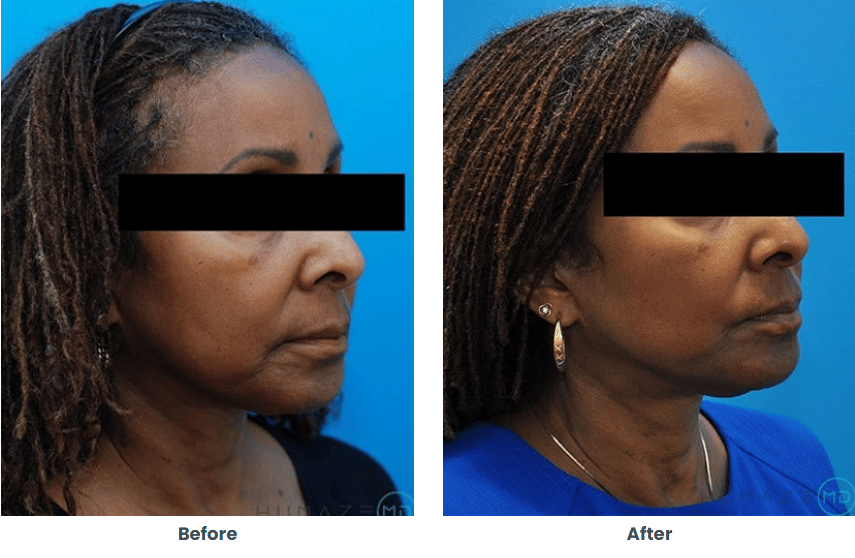 Pixel8-RF is a new technology for improving skin texture, tone and fine lines and wrinkles. Combining the advantages of microneedling with the collagen-stimulating power of radiofrequency energy, Pixel8-RF at Beaty Facial Plastic Surgery helps our patients restore and maintain the very best surface appearance for their skin. Click here to learn more.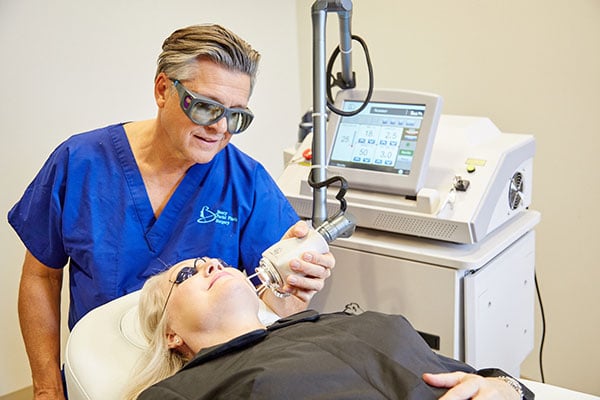 We've used C02 laser devices for aging face because of their ability to create younger skin by increasing collagen, elastin and tightening. These same devices can be used with different intensity to treat the vagina. A vaginal sheath is placed over the laser and introduced into the vagina. Pulses of energy are applied in a circumferential pattern to treat the full vagina. And, we see return of blood flow, improved color, increased collagen, lowering of the pH as a result of this simple treatment. Click here to learn more.
Hand rejuvenation is taken to a whole new level at Beaty Facial Plastic Surgery. Many of our patients find that following facial rejuvenation their hands are the biggest giveaway to their age. As we get older the hands lose soft tissue volume making the veins and tendons appear more prominent. This gives a ropy appearance to the back of the hand and combined with skin texture changes and pigment irregularities gives the characteristic appearance of the aging hand. Click here to learn more.
IntraVenous (IV) nutrition, is an essential healthcare maintenance and support tool that physicians and medical nutritionists use to help support patients who are unable to sustain the necessary level of life-supporting nutrition.
Customizable IV Infusions is a unique and proprietary blend that provides a similar level of life-sustaining support that has immediate bioavailability and life-enhancing properties. Click here to learn more.
Qwo (collagenase clostridium histolyticum) is the first and only FDA-approved injectable for the reversal of cellulite of the buttocks. The treatment enzymatically breaks down the fibrous collagen bands that cause cellulite dimpling.
Qwo is administered by a series of injections into the dimples with a very small needle. A full treatment involves three appointments for injections three weeks apart. Click here to learn more.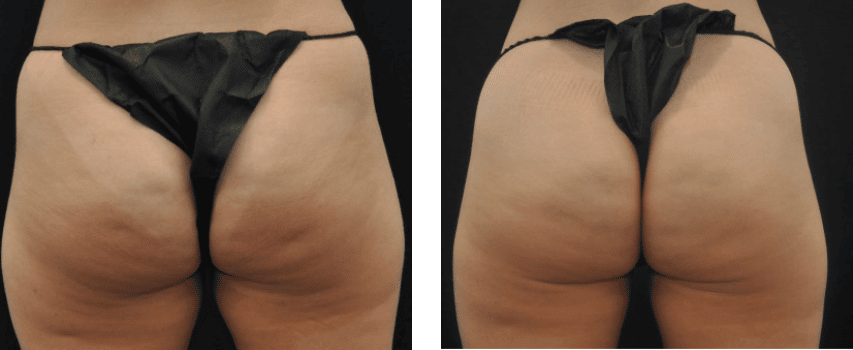 80% of men and women will experience significant hair thinning by the age of sixty. Gradual thinning is the most common type of hair loss, affecting people as they age. In men, hair often begins to recede at the hairline on the forehead while women typically have a broadening of the part in their hair and diffuse thinning. We now offer Scalp Platelet-Rich Plasma (PRP) for Hair Thinning and Loss. Click here to learn more.